Asphalt Shingle Roofing in Green Bay
Asphalt Roof Repair Pros
Asphalt roofing is a time tested, reliable roofing material. But it isn't indestructible. Contact Overhead Solutions if Green Bay weather has taken a toll on your asphalt shingled roof.
Asphalt Roof Installation
Updating your home's roofing system or building a new home? The roofing contractors at Overhead Solutions offer asphalt shingle installation in Green Bay and Northern Wisconsin.
Asphalt Roof Replacement
Asphalt roofing gets old. After years of baking in the sun and freezing in the Green Bay winter, your asphalt roof might need replacement. Trust the roofing experts at Overhead Solutions.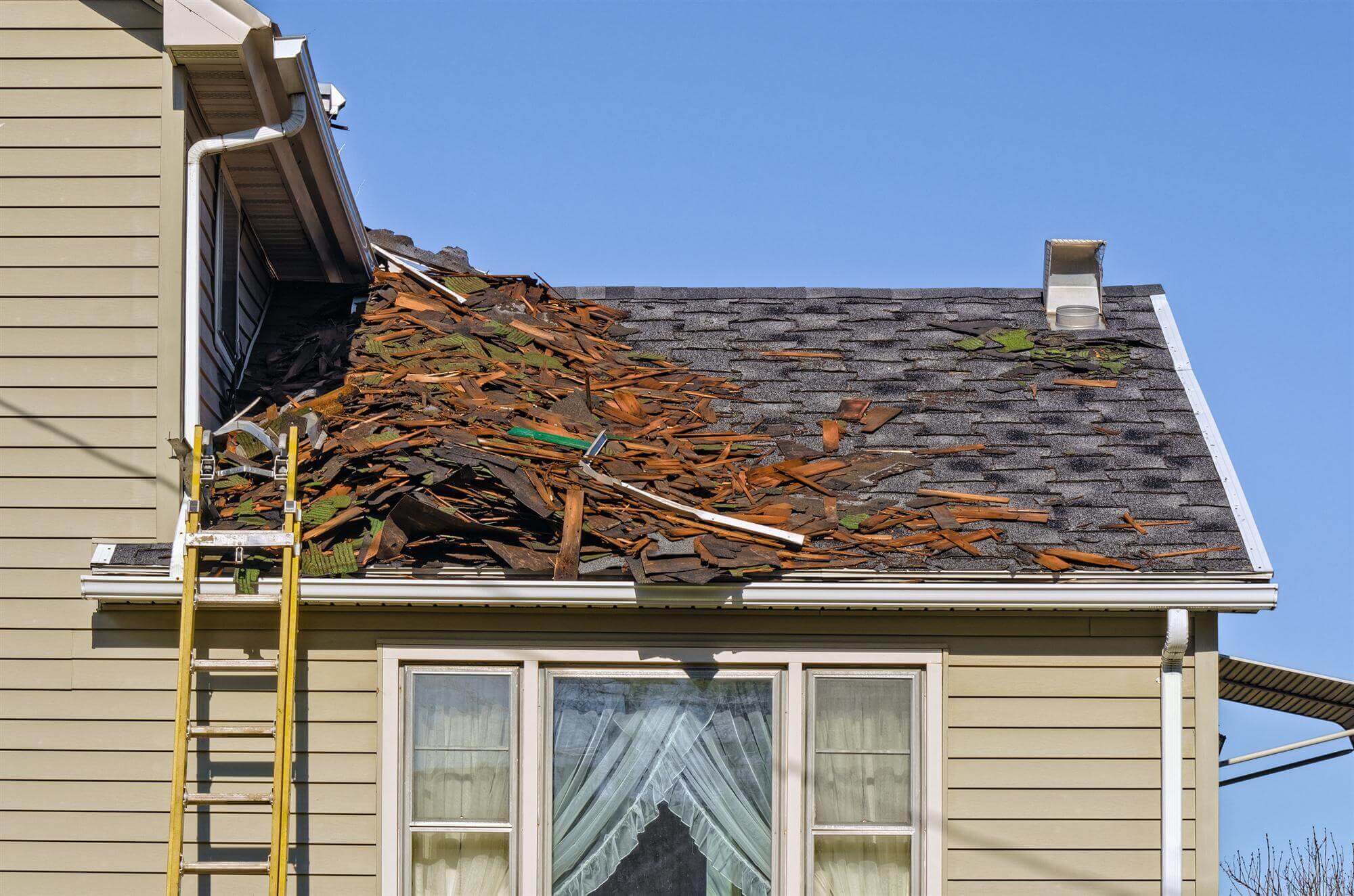 Asphalt Shingles: Affordable & Easy to Install
Overhead Solutions, Inc. is the top roofing company in Green Bay and has a proven record of completing exquisite roof installations and roof repairs on time and in budget. Whether you need a commercial flat roof for your Appleton business or asphalt roof repair for your home in Green Bay, we provide comprehensive roofing services all over Wisconsin.
Green Bay roofers install more asphalt shingles than any other material. Asphalt shingles are built to last and resist weather. The mineral granules on the shingle protect it from sunlight, add color and can even resist airborne algae and fungal growth when copper or zinc are added to the mixture. Asphalt shingles are flat rectangular pieces of composite material consisting of:
An organic or fiberglass base mat
A coating of adhesive asphalt
A granular of sand, mica, vitrified brick or similar
Your roof is a highly visible aspect of your home, and it's important to choose a color you'll enjoy seeing and will blend well with your surroundings. The most popular composition shingle colors in 2018 are inspired by nature and balance trends in fashion colors with timeless neutral tones. Our experienced roofers can help you select from the impressive array of colors available today, to find one to complement the other exterior features of your home, including your custom siding and replacement windows.
Contact Green Bay's best roofing & construction company today for a free quote or more information.
Types of Asphalt Shingles
Fiberglass resists fire better than organic mats but is not as pliable. Organic-based composition shingles made from wood fiber or waste paper are more durable, but they are soaked in asphalt to waterproof them, which makes them burn more easily. Nationwide, fiberglass-based asphalt shingles are becoming more popular than organic shingles. But organic shingles perform better in cold and windy climates like Wisconsin. Not only are asphalt shingles not recyclable, they take a lot of energy to produce and are considered a petroleum-based product. Metal and stone coated steel roofing systems are more sustainable options.
Asphalt shingles come in two standard design options:
3-Tab shingles are simple, cost-effective and all the same size and shape. They're a popular option for lower-value homes such as rental properties.
Architectural or Dimensional shingles are stronger, thicker and come in varied sizes and shapes for a more appealing look including shadow lines. Architectural shingles cost more to install, but they also last longer and come with better manufacturer warranties.
Best Shingle Brands
Overhead Solutions, Inc. works with the top manufacturers to give our customers the best selection of composition shingles. An asphalt shingle manufacturer can have dozens of unique shingles, making the prospect of choosing overwhelming. We'll help you quickly sort through your options based on your budget, architecture and color preferences giving you the best value on the best roof for your home.
Brands of composition shingles with the best reviews from Wisconsin roofers and homeowners include:
Top 10 Roofing Questions
to ask before you hire a roofer
Does your company have a current license, workman's comp, and liability coverage? All 3 should be a YES, and don't forget to ask for proof of each.
Can you provide me with references in my area? A great way to look into a roofing company is to talk with their references; go see the work they have done.
Is there a deposit? What are the terms of payment for the roofing system installed?
What is the time frame before you can start the work? What is time frame for competition once you do start the work?
If a re-roofing permit is required in my area, who is responsible for obtaining the permit?
In the event that your equipment, or supplier's equipment should damage my property, who is liable?
Do you hire sub-contractors for this work? If so, what are their names and license numbers? If contractor does hire sub-contractors it is very important to obtain the certificate of insurance from that sub-contractor so you are not held liable for any accident that may occur on the job.
Who will haul away the old roofing material or project waste?
Are you a current member of any local or national roofing associations?
Do you require I do anything specific to prepare my home before the re-roofing project?
Northeast Wisconsin Roofing Contractor