Stone-Coated Steel Decra Roofing Systems in Green Bay
DECRA Roof Repair Professionals
DECRA roofing is a durable roofing system, but Green Bay's ice storms can still cause serious damage. The roofing contractors at Overhead Solutions offer expert DECRA roof repair.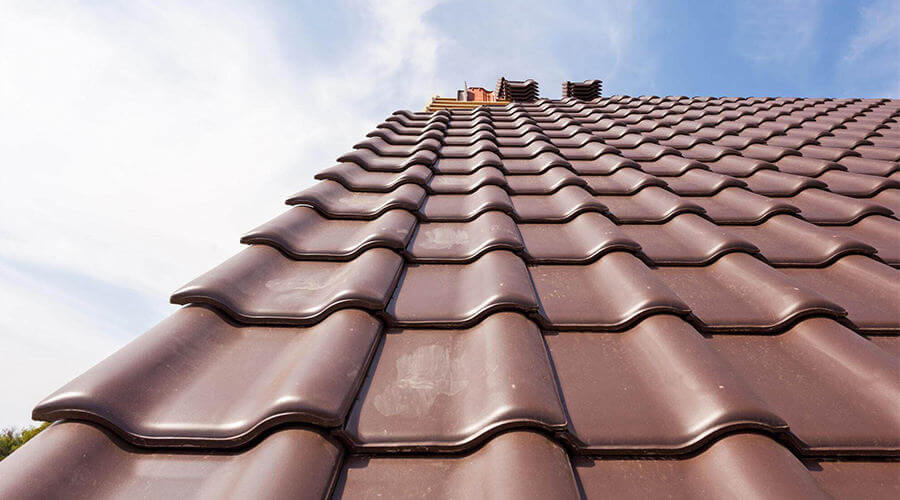 DECRA Roof Installation
DECRA roofing can't be installed by a run of the mill roofing contractor. You need professional roofers like the ones at Overhead Solutions to correctly install a DECRA roofing system.
DECRA Roof Replacement
Whether you need to replace your old asphalt roof or you need to update your stone coated shingle roof, Overhead Solutions offers unmatched DECRA roof replacement in Green Bay.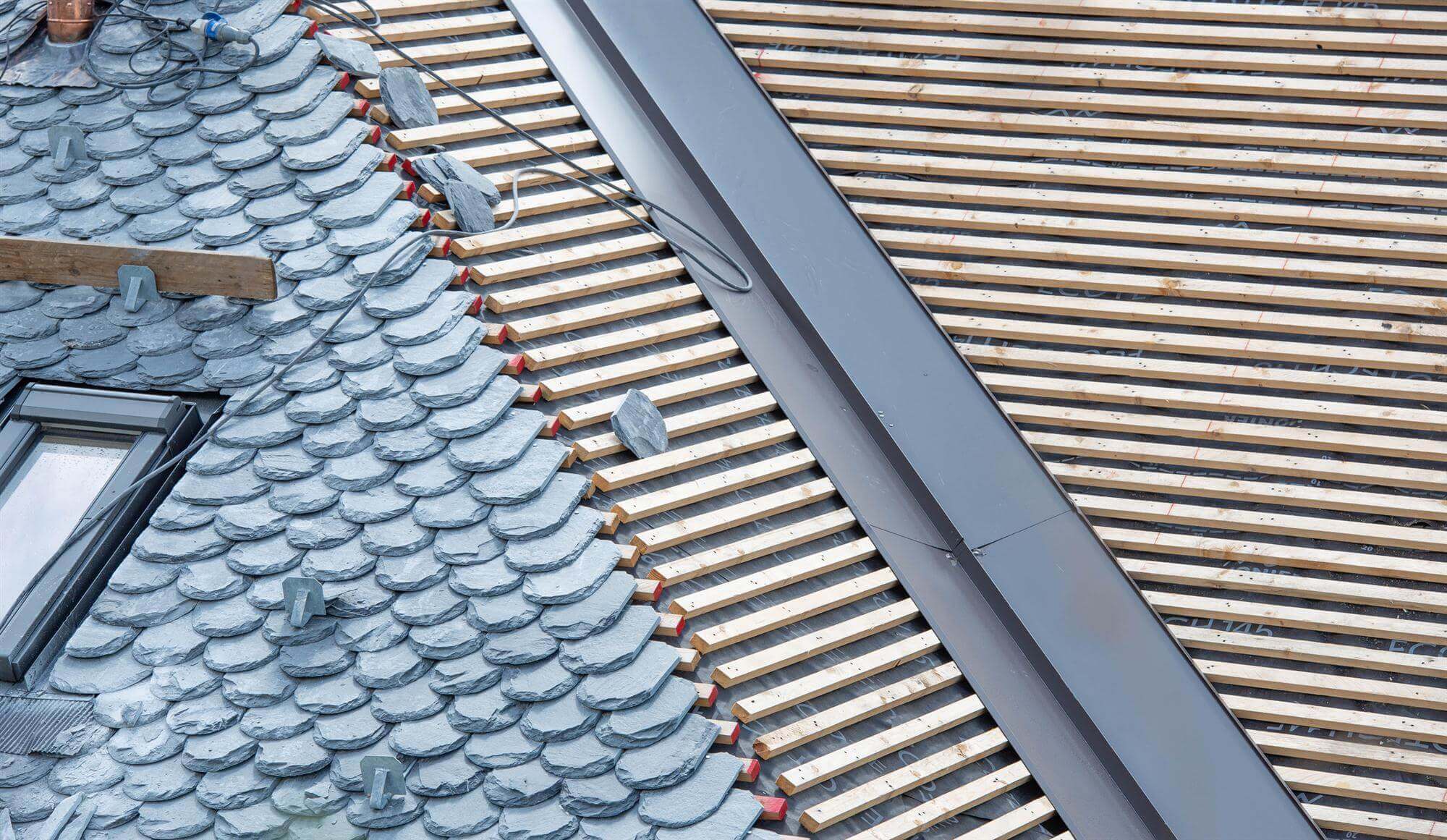 Metal & Asphalt Makes All the Difference
A metal roof doesn't have to be copper. They don't have to be noisy. And metal roofs definitely do not need to be susceptible to easy corrosion. DECRA Roofing Systems has created a metal roofing system unlike any before; stone-coated steel tiles.
As the original stone-coated steel roofing system, the DECRA product line represents a perfect blending of over 50 years of research and practical experience. Offering the ultimate in performance and engineering design is what DECRA Roofing Systems are all about. Stone-Coated Steel products are unique.
Benefits over Conventional Roofing Products
Stone-coated and pressed into different profiles, DECRA products offer texture and style not found in traditional metal roofing products. As a substrate, steel provides the perfect medium for pressing panels to resemble various conventional materials: asphalt shingles, clay tiles, concrete tiles, and wood shakes. However, unlike conventional products, stone-coated steel is lightweight, durable, freeze/thaw resistant, and walkable, and require little to no maintenance over the life of the roof.
Comprised of 8 layers, DECRA's stone-coated steel tiles provide more protection than both regular metal roofs and regular asphalt shingle roofs.
Six Layers of Protection from the Elements
The 6 layers work together to protect your home from the elements as well as provide insulation from sound and extreme heat/cold.
Acrylic Priming System –

applied to both sides of the panel, this layer acts as a uniform substrate to help other layers better adhere to the steel

Aluminum-Zinc Alloy Coating –

provides protection from corrosion for more than 50 years (even for holes, scratches, and exposed edges) in most environments

Structural-Grade Steel –

has a 37ksi minimum tensile strength, making it strong enough to hold against almost any extreme weather forces, yet able to be molded to fit the profile of your home's structure

Basecoat –

forms the adhesive bonding the stone and steel, and reinforces the corrosion-resistance of the aluminum-zinc coating

Ceramic-Coated Stone Granules –

applied for maximum protection of the steel from UV light and water, and available in various colors to help your home's aesthetic appeal

Overglaze –

a tough final coating adds resistance to the physical elements and helps adhere the stone granules to the steel plate
Compare Stone-Coated Steel to Traditional Roofing Materials
Unlike standing seam metal roofs, DECRA Roofing Systems are not installed vertically; panels are smaller, interlocking and install horizontally. The interlocking feature aids in leak prevention, and the design keeps the panels in place during a storm.
Stone-Coated Steel Roofing Color Options
Stone-coated steel tile roofs from DECRA come in a variety of colors, including charcoal, chestnut, garnet, granite grey, shadowood, terracotta, and weathered timber.
Top 10 Roofing Questions
to ask before you hire a roofer
Does your company have a current license, workman's comp, and liability coverage? All 3 should be a YES, and don't forget to ask for proof of each.
Can you provide me with references in my area? A great way to look into a roofing company is to talk with their references; go see the work they have done.
Is there a deposit? What are the terms of payment for the roofing system installed?
What is the time frame before you can start the work? What is time frame for competition once you do start the work?
If a re-roofing permit is required in my area, who is responsible for obtaining the permit?
In the event that your equipment, or supplier's equipment should damage my property, who is liable?
Do you hire sub-contractors for this work? If so, what are their names and license numbers? If contractor does hire sub-contractors it is very important to obtain the certificate of insurance from that sub-contractor so you are not held liable for any accident that may occur on the job.
Who will haul away the old roofing material or project waste?
Are you a current member of any local or national roofing associations?
Do you require I do anything specific to prepare my home before the re-roofing project?
Northeast Wisconsin Roofing Contractor