The Green Bay roofing contractors at Overhead Solutions know a properly installed roof should last up to 50 years. GAF's Timberline architectural roofing shingles are stronger and thicker than standard 3-tab shingles guaranteeing roof protection for at least 50 years. While architectural shingles can cost more upfront than 3-tab, they last much longer. Whether you need professional re-roofing or roof repair in Green Bay, you can trust the roofing experts at Overhead Solutions.
A roof is your home's best defense against the elements. But the protection does not stop at shingles, establishing a strong underlayment can impact the overall effectiveness of your roof. Should damage to your roof cause shingles to crack or fall off, your home will still be protected by GAF's high-quality waterproof underlayment.
Get a free quote
GAF Architectural Shingles Colors & Styles
GAF Timberline asphalt shingles come in 6 different styles and a variety of colors to match any style and budget. Darker color options available consist of Charcoal, Barkwood, Hickory, Hunter Green, Pewter Gray and Slate. GAF Timberline lighter color options are Birchwood, Copper Canyon, Golden Amber, Mission Brown, Shakewood and Weathered. Architectural shingles are stronger, thicker and come in more sizes and shapes than traditional 3-tab shingles for a more appealing roof for your Green Bay home.
Timberline HD
Timberline Ultra HD
Timberline American Harvest
Timberline Armorshield II
Timberline Cool Series
Timberline Natural Shadow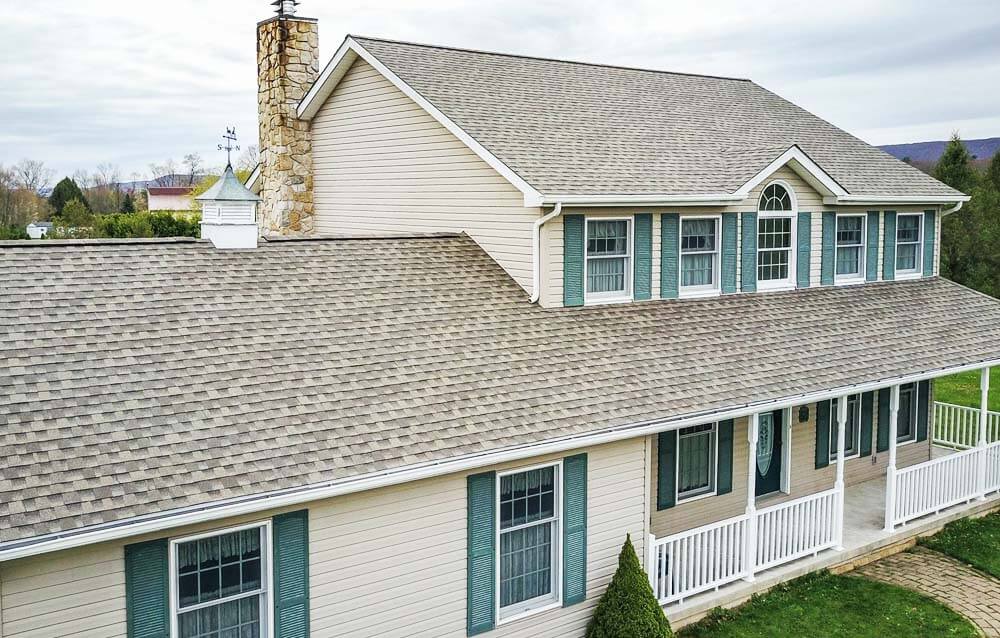 Complete Your Roofing System with GAF Accessories
GAF accessories helps create a complete and durable roofing system for your home. Ensure the most protection with specially designed roofing pieces that work together to prolong the life of your roof and home. GAF offers a wide selection of roofing accessories, including:
Ridge Cap Shingles: prevent leaks at the hips & ridges of your roof
Cobra Attic Ventilation: reduces attic moisture & heat
Lifetime Shingles: energy efficient shingles that match any style & budget
Starter Strip Shingles: fitted with high-quality adhesive to lock your shingles in place
Roof Deck Protection: provides an extra layer of protection between shingles & roof deck
Leak Barrier: prevents leaks caused by ice dams & rain
Your new home construction deserves a quality roof to withstand Wisconsin weather. Trust the certified professionals at Overhead Solutions to provide you with roofing options that meet your needs.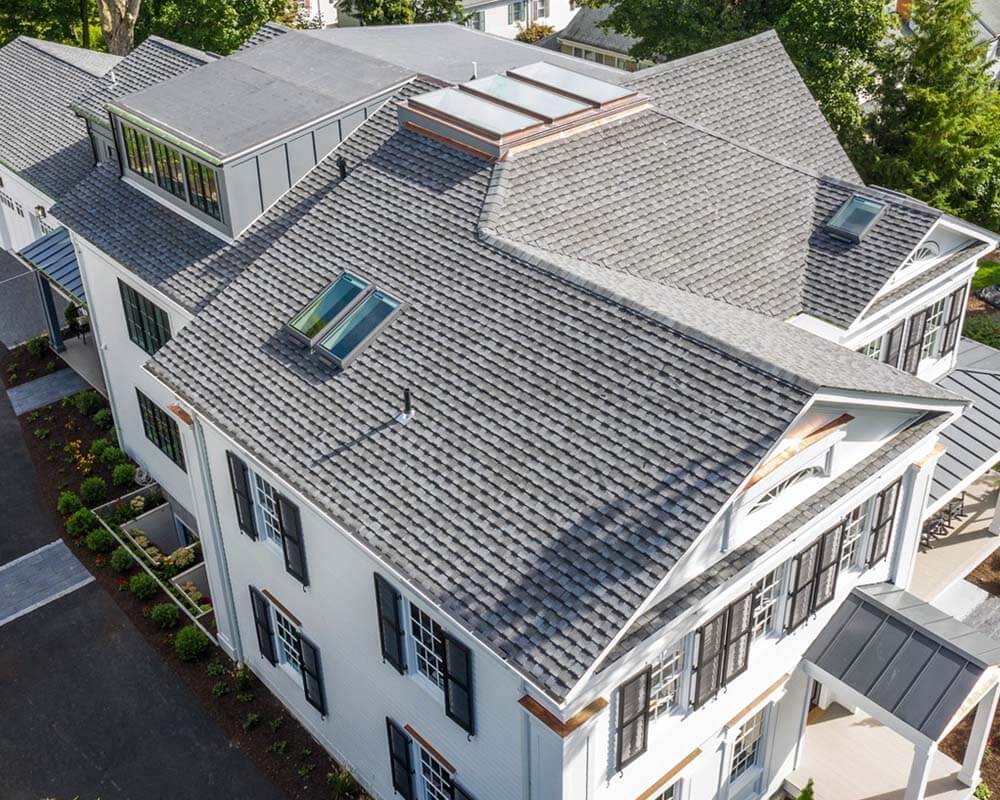 Warrantied Roofing to Protect Your Overhead Investment
Overhead's licensed roofers will install your new shingles and roofing system properly to ensure your roof doesn't violate any conditions of the manufacturer's warranty.
Once a customer has decided on their favorite GAF roofing, the work is almost over. Our shingle installers complete 90% of our roofing jobs in under two days, keeping disruptions at a minimum. Wisconsin trusts the roofing replacement, installation, and repair services from Brown County's Overhead Solutions.
Contact Overhead Solutions today for a free quote on GAF Timberline shingle installation!