Steps to Repairing Your Roof After Storm Damage
Overhead Solutions is a roofing company that works with insurance companies and helps you file roof insurance claims for roof storm damage. Our Green Bay roofing contractors have experience working with Wisconsin insurance providers to get you the best claim possible. Here are 7 steps you can take when preparing to file a roof insurance claim:
Take photos and videos of the storm damage for evidence.
Contact Overhead Solutions to inspect your roof and give you a free estimate.
File an insurance claim (if the damage repair will be more than your deductible).
Meet with an insurance adjuster to quote the damage.
Once the quote is approved by the insurance company, receive the insurance check.
Hire a roofing contractor to repair or replace your roof.
Pay your deductible – only the deductible. The insurance company will cover the rest of the cost.
It's important to note that insurance companies will only cover roof repairs and replacements under certain circumstances, usually outlined in the insurance policy details. Knowing how to get insurance to pay for your roof replacement or repair can be difficult, so Overhead Solutions will walk you through the process from start to finish. If your roof was damaged and you believe the repairs should be covered by your insurance company, contact Overhead Solutions.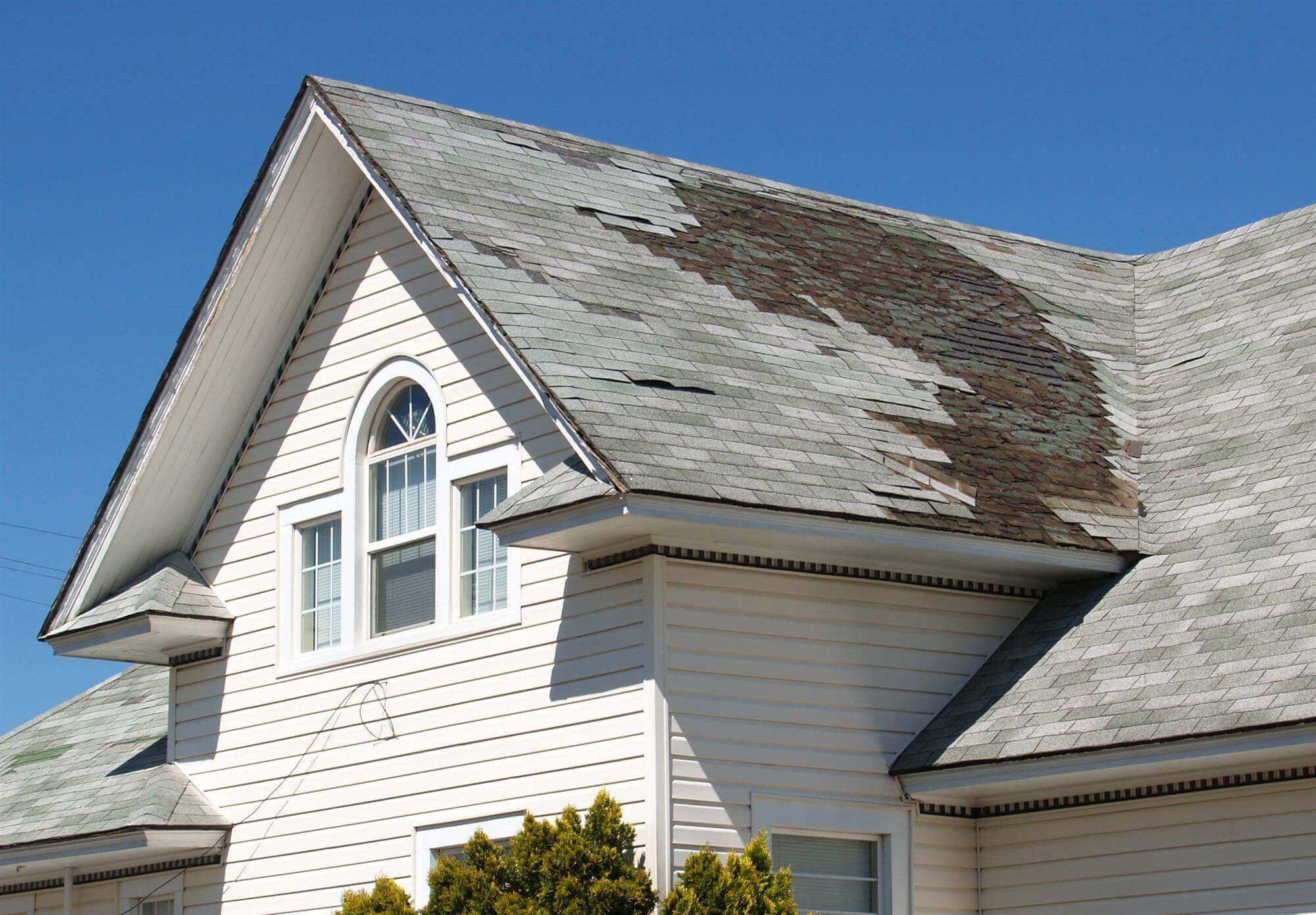 Hiring us you'll receive:
A free roof inspection and repair estimate
Assistance with questions from your insurance adjuster
Speedy and effective roof repair
Assurance that your insurance provider doesn't give you a low-ball claim
Overhead Solutions Offers Free Roof Inspections in WI
Having an experienced roofing contractor check your roof after storms can help uncover and repair the damage before leaks or other problems occur. Even if your roof does not appear damaged, harsh weather can weaken shingles and compromise the performance and longevity of your roof.
Overhead Solutions offers free roof inspections in Wisconsin to assess storm damage. Our Green Bay roofers evaluate the condition of your roof, develop the most effective repair strategy and provide an estimate for your insurance company.
Speedy Roof Repair for Every Roof in Northern Wisconsin
We don't mean to brag, but Overhead Solutions performs the best roof repair in Green Bay and Northern Wisconsin. Seriously, no one repairs more roofs or works with more materials than we do. We start every roof repair job with a thorough assessment to determine the most effective repair strategy for long-term results. No matter the amount of damage done to your roof, our residential roof repair team will restore it to peak performance. Our certified Green Bay roofers are experienced in installing all types of roof materials to ensure your repair blends seamlessly with your existing roof. We have the expertise to repair any type of residential roofing materials, including:
Emergency roof repair services in Green Bay, Wisconsin
Storms won't wait for business hours.
Debris, hail, heavy rain, or wind can cause unexpected roof damage in any season. Overhead Solutions knows that when it comes to your home's roof, the faster you get it assessed and repaired, the less it will cost you. When you need immediate roof repairs, contact our Wisconsin roofers.
At Overhead Solutions, we offer 24/7 emergency roof repair services in Wisconsin. We don't waste time with answering machines – we'll connect you directly to the owner to make sure you get the emergency roof repairs you need.