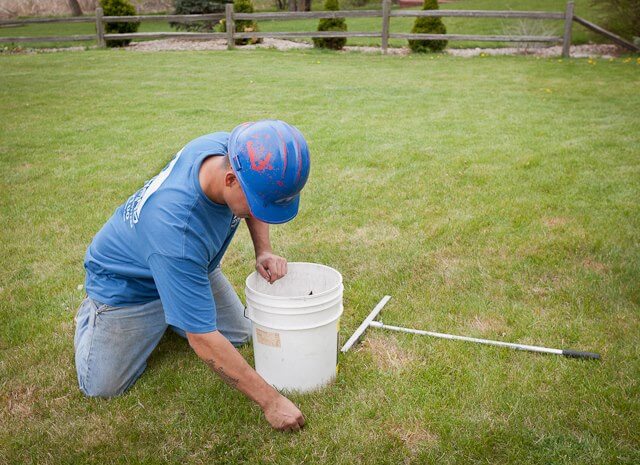 How To Pay For a New Roof
With the high cost of roof replacements, many homeowners simply can't afford a new roof when their old one wears out or sustains damage. Roofs can cost upwards of $34,000 to replace, and for households on tight budgets or with no extra money set aside, coming up with the cash for roof repair or replacement costs can seem impossible. However, through smart financing options and cost-saving measures, quality roofing does not have to be so prohibitively expensive. This article will explore cheap methods for covering the price of roof work without breaking the bank.
---
Author: Overhead Solutions Inc. | 13-year BBB A+ Rated Roofing Contractor
In This Article:
---
5 Ways to Pay for A Roof
1. Private Financing
Private financing can be an attractive option for homeowners needing to pay for a new roof. A personal loan has the advantage of being unsecured, so you don't need to put up any collateral. Instead, lenders assess your creditworthiness to determine the loan amount and the interest rate. Your credit score will significantly impact the terms of your personal loan. While you may still be able to obtain a personal loan with a lower credit score, you'll likely have to deal with higher interest charges and stricter terms.
One key advantage to private financing is the speed at which funds are dispersed. Many online lenders can approve and disperse funds in as little as one to two business days, making it an efficient option if you need immediate roofing repairs. Personal loans, however, carry higher interest rates and lack the tax benefits of home equity options.
2. Paying with a Credit Card
Putting your new roof replacement on a credit card can be a viable financing option in certain situations. With good credit, you may qualify for a card with an intro 0% APR period, allowing you to make payments over 12-18 months interest-free. Just be sure to pay off the balance before the promotional period ends and rates rise. You can also consider cards with a generous rewards program. If you earn 2-3% in cash back, a $10,000 roof could generate $200-$300 in statement credits.
Credit cards do carry risks when financing big projects. High ongoing interest rates beyond 20% APR could make your credit card debt expansive over time. Processing fees of 3% to 5% also will likely get passed from the roofer to you for card transactions. Carefully weigh the incentives versus total costs when using a card for roof replacement. Other financing such as home equity loans may provide lower rates if you don't qualify for a 0% intro APR card.
3. Cash-Out Refinancing
Cash-out refinancing lets you tap your home's equity to help pay for a new roof while rolling costs into a single, potentially lower monthly mortgage payment. Cash-out refinancing allows you to take out a larger refinance loan, using the extra funds beyond paying off your current mortgage to cover roof replacement. This provides necessary cash without adding a separate loan and repayment.
Cash-out refinancing can help secure a lower interest rate than your current mortgage to save money long-term. You also get the flexibility to refinance into a 30-year term for more affordable payments. Keep in mind, you will have to deal with closing costs and it may take a long time to complete the process, so damage to your roof could worsen while waiting. Utilizing your home equity through cash-out refinancing lets you leverage an existing asset to finance roof replacement under one manageable monthly payment.
4. Home Equity Loan
A home equity loan also allows you to leverage home equity to pay for a new roof, but there are key differences from cash-out refinancing. With a home equity loan, you take out a separate loan using the percentage of the home equity you currently own as collateral, resulting in an additional monthly payment.
Home equity loans may offer more flexibility, as you only borrow the needed amount for the roof and terms can be as short as 5-10 years. A home equity loan will leave your current mortgage intact, but cash-out refinancing may offer a lower interest rate. The best option between the two will likely depend on the amount of equity you currently hold on your house. If you don't have substantial equity in your home, it may not be advantageous to consolidate a loan into a new mortgage, and a home equity loan may be a more strategic route.
5. Government Programs
Government agencies offer several loan and grant programs to potentially assist with financing a roof replacement if you meet income and eligibility guidelines. Taking advantage of these programs provides affordable financing options for qualifying homeowners.
The FHA Title 1 Property Improvement Loan allows borrowers to take out up to $25,000 for home repairs and improvements at favorable rates without collateral, and may even be available if you have bad credit. These loans are issued by private lenders but backed by the Federal Housing Administration. Applicants cannot exceed income limits set by the US Department of Housing and Urban Development (hud.gov).
The USDA Single Family Housing Repair Loans and Grants provide loans up to $40,000 and grants up to $10,000 to very low-income homeowners for repairing, improving, or modernizing homes. The grants specifically cover removing health or safety hazards and can be used toward replacing a significantly damaged roof.
The Department of Energy Weatherization Assistance Program issues grants to state and local agencies for innovating and expanding weatherization and energy-efficiency upgrades for low-income homes. These grants enable deeper retrofits to cut energy costs and improve indoor air quality for vulnerable households.
Checking if you qualify for a government roofing assistance program can provide affordable financing.
How to Get a New Roof For Free
If your roof has been damaged, filing an insurance claim may allow you to get a roof replacement for free. Most home insurance policies cover roof repairs or replacements resulting from sudden damage caused by acts of nature like storms, heavy winds, hail, etc.
Before filing your insurance claim, it is important to get a professional roof inspection to document the cause and extent of the damage. A professional inspection provides critical evidence for your insurance company. If damage is found to be from a covered event, submit your claim along with the inspection report. It is important to note, if your roof requires replacement due to standard wear and the age of the roof, your insurance company likely won't cover the replacement.
Even if your roof has been damaged by a covered event, there is always the chance your claims will be denied. Consider consulting a public claims adjuster for guidance to ensure you have the best chance of approval. A properly filed insurance claim can potentially earn you a roof replacement completely free and save you thousands of dollars.
How to Save Money on Your Roofing Project
When looking to optimize the budget for your roofing project, finding ways to reduce expenses is always a priority and there are several effective strategies to possibly lead to serious savings. By exploring your options and making informed decisions, you can secure the new roof you need at a price you can afford.
Opt For Affordable Roof Materials
When looking to cut the cost of your roof replacement, the factor you have the most control over is the cost of roofing materials. Asphalt shingles, specifically 3-tab asphalt shingles, provide the best combination of quality and affordability. Asphalt shingles cost between $4-$8 per square foot to install and still offer long-lasting durability to protect your home.
If you are simply seeking the cheapest possible roofing material, rolled roofing is cheaper than asphalt shingles, but can come with serious drawbacks for homes. Rolled roofing prices can be as low as $0.50 per square foot, but provide significantly less durability and reliability in protecting against severe weather.
Ask About Discounts & Promotions
The quoted price for your roofing project is not necessarily set in stone. Most roofing companies want to provide you with the best value on a new roof and may offer various discounts and promotions to help reduce your final costs. However, roofing companies don't always volunteer information about deals upfront. It will always pay to ask about any current discounts or promotions they may be running when you're discussing your roofing quote. For example, a roofing company may offer bundled packages to combine roofing with gutter replacement or attic insulation at a discounted rate. By asking about possible savings, a roofing company may be able to meet you halfway and potentially turn into serious savings.
Wait for Fall or Early Winter
The busiest season for roof replacements runs through summer and early fall. If you can wait to start your roofing project later in the fall, you may be able to save on costs. By the time late October to November rolls around, roofing companies' schedules begin to clear up and they will likely be more eager to book remaining jobs before winter hits, and they may be more willing to negotiate pricing with customers planning for late fall roof replacements.
However, it may not be advisable to wait too long into the winter months. Cold temperatures and snow can complicate the roofing process and possibly lead to issues with your roof down the road. The ideal time for the best value is typically October through December, after the rush but before the harshest weather arrives. If your roof is seriously damaged, however, you should not wait for an emergency roof repair. For significantly damaged or leaking roofs, contact us right away for urgent service at any time of the year.
Get Multiple Quotes
To find the best pricing on a new roof, the key is to get quotes from multiple contractors. Overhead Solutions encourages you to contact several local roofing companies and compare what each one offers. This allows you to evaluate factors like costs, materials, warranties, licenses, certifications, and customer service side-by-side.
Although it may take more time upfront, requesting quotes from at least 3 contractors is worth the effort. You'll gain leverage to negotiate pricing and can point out where competitors are offering lower costs or additional services. Obtaining multiple quotes takes the guesswork out of finding the best deal.
Watch the Economy
If you've been considering a new roof, you are likely aware of the substantial rise in costs over the past few years. According to the National Roofing Contractors Association, roofing material costs have risen 20-40% since 2020, driven most significantly by economic factors.
Supply chain issues, material shortages, and back-ordered inventory have led to spiking costs and limited availability, while inflation and challenging economic conditions have continued to push roofing expenses higher. Staying informed about economic conditions can help you make smart timing decisions to secure the best pricing. For example, waiting to start your project during slower seasons or economic changes may allow you to capitalize on lower costs. Overhead Solutions is happy to discuss market factors and advise on timing your new roof for maximum savings.
Can You Negotiate the Cost of A Roof?
Yes, there are several effective ways you can potentially negotiate down the estimate a roofing company provides:
Compare Contractor Quotes: Get quotes from multiple local roofing contractors and use lower competitor bids to negotiate with your preferred roofer. Obtaining a variety of quotes allows you to compare and evaluate the different roofing packages, giving you leverage to get a lower price from the contractor you choose.
Ask About Bundle Pricing: Inquire if combining minor repairs or add-ons with your roof replacement qualifies you for package deals or project discounts from your contractor. Bundling work can lead to savings on more comprehensive roof replacements.
Review Terms Thoroughly: Carefully review all contract terms, warranties, and coverage to maximize value before signing. Be sure to know beforehand whether any warranty is included in the standard price, and don't hesitate to ask for more information if you don't fully understand one of the contract terms.
With some savvy negotiating tactics, you can likely reduce the initial quoted roofing price and secure quality work at a more affordable rate. However, it's important to maintain fairness through the negotiations. If a quote already seems competitive, further discounts may be limited. Contractors understand the value of their services and will approach discounts fairly, and it is important to maintain respect through the back and forth of negotiations. Through reasonable and fair negotiations, you can potentially save on your roofing project while maintaining a positive relationship with your chosen roofer.
Required Credit Score For Roofing Loans
As a general guideline, you will need a credit score in the high 500s or higher to qualify for most roofing loans, but a score of 670 or above is ideal for the best rates and highest approval odds.
The higher your credit score, the more options you'll have when it comes to lenders and loan offers. With good credit, you can expect to see interest rates around 5-12% depending on the lender, loan amount, and repayment timeline. With fair credit in the high 500s, you may still qualify, but will likely get less favorable rates closer to 20% or higher. Taking time to improve your credit before applying for financing can significantly pay off through lower interest costs over the life of the loan.
Fixing Your Roof On a Budget
When your roof needs replacement but funds are limited, finding affordable financing is key. There are a variety of viable alternatives for covering the costs of a new roof. Being informed on the pros and cons of each method allows you to make the best choice based on your budget and home financial situation. With smart planning and financing, a quality roof replacement doesn't have to break the bank. You can take control of the process and get the new roof you need at a price you can handle.