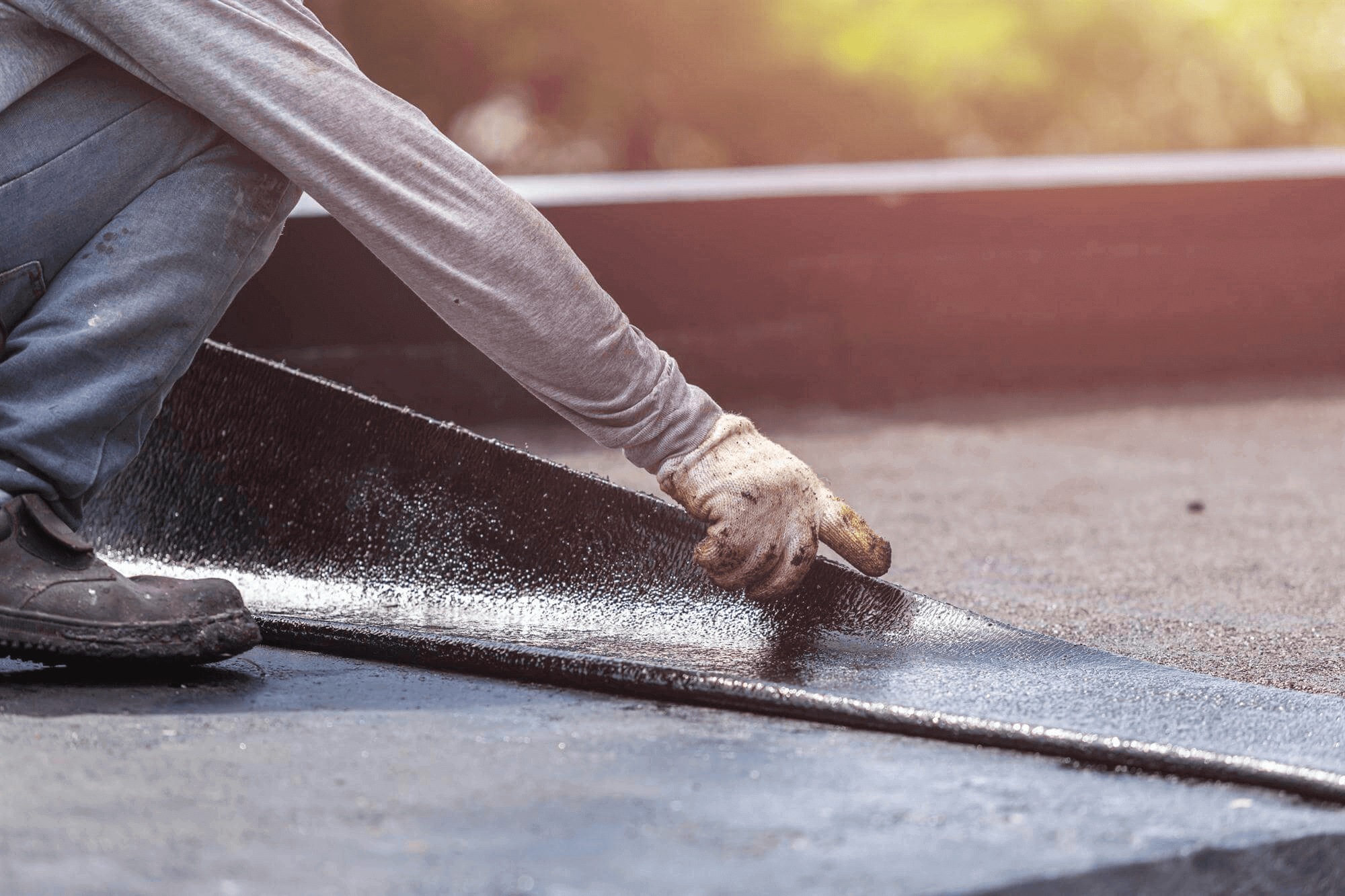 7 Critical Things to Do When Your Roof is Leaking
Any kind of roof leak is a big deal. Leaving a roof leak untreated is a recipe for disaster. If you ignore a roof leak, you're risking compromised safety in your home + mold, mildew, pest infestations, worsening water damage, difficulty selling your home and even penalties and claim denials from your insurance company due to negligence.
Call a local licensed, bonded and insured roofer at the first sign of a roof leak. Some roofers are available 24/7 to patch holes, replace shingles, seal leaks and place temporary tarps on your roof in emergency situations until a full roof repair or replacement can be completed.
While you're waiting for your roofing company to arrive, take these 7 steps to protect your home and minimize water damage.
#1- Check for Signs Your Roof Might Collapse
When your roof is leaking, first assess if your roof might collapse. Look for sagging and cracks in your ceiling, notice if your doors are hard to open and listen for popping and cracking noises- all signs collapse is imminent. If there's a chance your roof could collapse, put your safety first-leave your home and call a local & reputable emergency roof repair company. You may have to temporarily relocate to a hotel or a friend or family's house until it's safe to return to your home.
#2- Put Buckets or Garbage Cans Under the Leak
If your roof isn't in danger of collapsing and you're able to stay in your home, it's time to get to work preventing water from further damaging your home. Move your family and your belongings out of the way of the leak, then gather buckets, garbage cans or other plastic containers and place them under the leak.
Even if you have the leak accounted for, it's not a bad idea to have a few extra buckets on hand to swap out when you're emptying your main bucket and in case your roof leak spreads and starts to affect other areas of your home.
#3- Use a Wet/Dry Vac, a Fan & a Dehumidifier to Rid Excess Water and Moisture
Once you have the water directed into a container, use a wet/dry vac to absorb as much water as you can. Wet/dry vacs are especially helpful for getting water out of cracks in floorboards and other hard-to-reach areas where water can accumulate. Wipe up any excess water until the area is completely dry. Consider using a floor and surface-safe bleach or disinfectant to mitigate the spread of mold and mildew.
If you still have safe access to electrical outlets and a dry, open area near the leak, set up a fan and/or a dehumidifier to keep the area surrounding the leak as dry as possible.
#4- Line Your Floors With a Tarp
Once you've contained your roof leak, it's a good idea to protect your floors in the surrounding area. Cover your floors with a tarp to protect them in case your bucket overflows and as a first line of defense should any nearby areas of your roof start leaking, too.
#5- If Your Ceiling is Bulging, Puncture It
If a small area of your ceiling is bulging and your roof isn't on the verge of collapse, put a tarp down and gather a few buckets or garbage cans and a sharp object like a knife. Carefully poke a small hole in the head of the bulge and let the water flow out into a container. Puncturing the bulge in your ceiling will relieve pressure buildup that could otherwise cause extensive damage to your ceiling or spread the water damage to your walls and door frames, too.
#6- Check Your Attic
You may be able to find out more about the source of your roof leak by venturing up to your attic. If your attic is safe to enter, bring a flashlight and see if you notice any obvious signs of water flowing in or running down the floorboards. If you can see the entry point of the water, make a note of it to mention when you call your experienced local roofer. If you're unable to actively view where the leak is coming from, look for any kind of light shining through your roof. Cracks or openings are a bad sign your roof isn't properly sealed and more trouble is ahead.
#7- Inspect Your Roof From Afar & Check Your Gutters and Downspouts
Although you shouldn't go climbing on your roof or attempt to patch your roof yourself, you can set up a ladder a distance away from your roof and use binoculars to try to view loose seals, missing or damaged shingles and other potential causes of your roof leak. If you spot anything, make sure to tell your roofer when you schedule your appointment for a roof inspection.
If you can do so safely, take a look at your gutters and downspouts and remove any leaves or debris to reduce chances of clogging and backup which could worsen your roof's condition.
Why not patch your roof while you're waiting for emergency roof repairs?
Attempting a DIY roof repair of any kind can result in denial of insurance coverage, voided manufacturer's warranties on your roof materials and roofers refusing your job if they feel you've made your roof unsafe for them to work on.
Watch Out for Roofing Scams
If a roofer knocks on your door claiming to be helping others in your neighborhood after a storm, asking for a large amount of money down or offering to pay your insurance deductible, run. Having a roofer pay your insurance deductible is insurance fraud, and legitimate roofers don't push for a sale or ask for unreasonable sums of money down. These roofers are out-of-towners called storm chasers, and they are known for scamming homeowners into low quality work (if they show up for the job at all after you've given them your money).
A roofing company you can trust won't pressure you, and they'll guide you through the process of working with your insurance company if you choose to submit a claim. It's important to work with a local and reputable roofing company to make sure you receive quality, warrantied roof repairs. Getting your roof repaired or replaced by a reputable roofer will give you peace of mind and increase your chances of coverage should you need to submit future claims to your homeowners insurance company.
Call Overhead Solutions for Affordable, High-Quality Roof Repairs
If your roof in Northern Wisconsin might collapse from a leak, get help immediately- contact Overhead Solutions. We provide superior roof replacements, roof installations and emergency roof repairs you can count on, and we offer free inspections after local storms. Overhead Solutions is proud to provide comprehensive and reliable roofing services to keep your family safe, comfortable and secure.