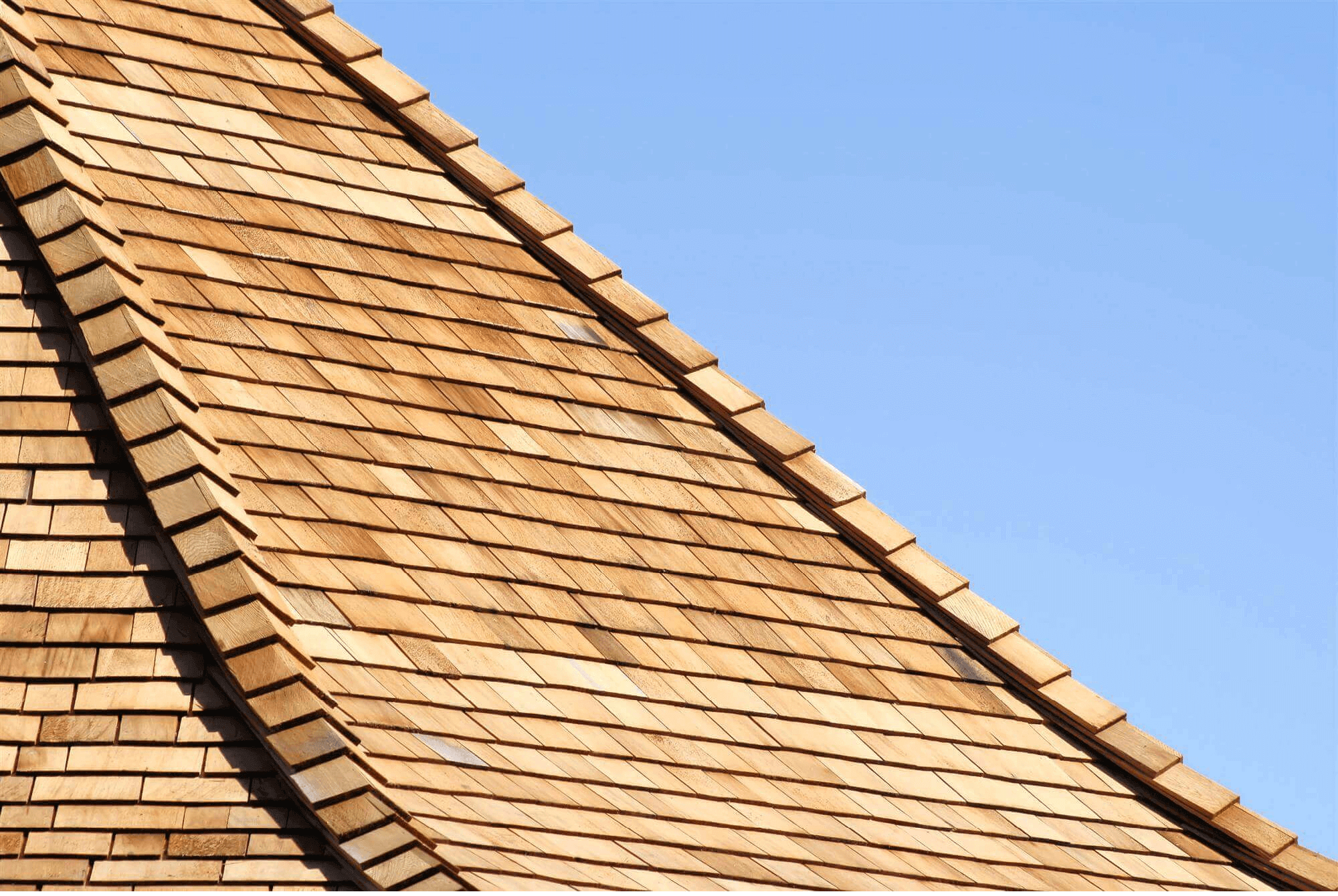 The Best Roofing Choice for a Rustic Touch
Though Cedar roofs are becoming less common due to the growing popularity of metal roofing, Cedar still provides the best solution for homeowners looking for a rustic touch. Cedar roofing provides an increasingly unique aesthetic that many would consider being the crown jewel of their home's exterior design.
Overhead Solutions is the #1 roofing company in Green Bay. We provide new roof construction and installation services for both homeowners and home builders across Green Bay, Appleton, Oshkosh, and more of the extended Outagamie County area.
Cedar Shake or Asphalt Shingles?
When most people think roofs, they think shingles. However, the cedar you see on roofs is most likely shakes, not shingles. Cedar shingles, which are often used on walls, are sawn on both sides, and thinner than shakes. Cedar shakes are thicker and split into one or both sides.
The Many Benefits of Cedar Shake Roofing
Cedar shake roofing provides a series of benefits beyond its aesthetic appeal, including:
Dimensional Stability: Cedarwood has an exceptional ability to maintain its original dimensions, regardless of humidity levels and climate. Cedar does not shrink, it will stay flat and straight, and it will hold fastenings.

Elemental Resistance:

Natural preservatives make cedarwood resistant to moisture, UV rays, insect damage, moss growth, and more.
Strength:

Cedar is one of the strongest woods and roofing materials. Cedar is unlikely to break and will improve the structural integrity of your roof.
Insulation:

Cedar is a natural insulator. These properties help your home stay warm in the winter and cool during the summer - and help save you money on heating and cooling.
Professional Cedar Roofers in Green Bay, WI
We're a local family-owned company with an experienced crew of roofers. We don't hire subcontractors and our company owner, Paul Collins, is hands-on with every roofing job we do. We understand that our reputation is on the line with every job, so we do it right every time. For reliable roofers, contact the Green Bay roofers at Overhead Solutions.
Overhead Solutions is a member in good standing of the National Roofing Contractors Association, an EPA Lead-Safe Certified Firm, a ShieldPRO Plus contractor and a Certainteed Select ShingleMaster installer. In addition to having an A+ rating from the Better Business Bureau, we have hundreds of positive reviews from customers.