The Green Bay roofing contractors at Overhead Solutions understand a roof is more than just installing asphalt shingles. A secure roofing system is necessary to have the strongest possible protection for your home. Malarkey provides a selection of residential roofing accessories to add support to their durable shingles. From roof decks, underlayment and field shingles to hip and ridge shingles, Overhead Solutions has the experience necessary to properly perform any Green Bay area roof installation.
High-quality shingles like Malarkey are used to perform roof repairs across Northern Wisconsin. Malarkey provides an extensive range of roofing options that meet the needs of any budget. They come in their designer Windsor, 3 different architectural styles and Dura-Seal 3-tab shingles. Each line of Malarkey shingles is available in a multitude of colors.
Get a Free Quote
Reviews
Windsor Designer Shingles Available in 10 Colors
The high-quality shingles mimic the look of traditional cedar shake and elevate the look of your home. Malarkey XL options are 20% thicker than other shingles, offering more insulation and protection from the elements. Between the Windsor and Windsor XL shingles, there are over 10 different color options available. Both versions have a class 4 impact resistance giving your roof the highest-rated protection on the market.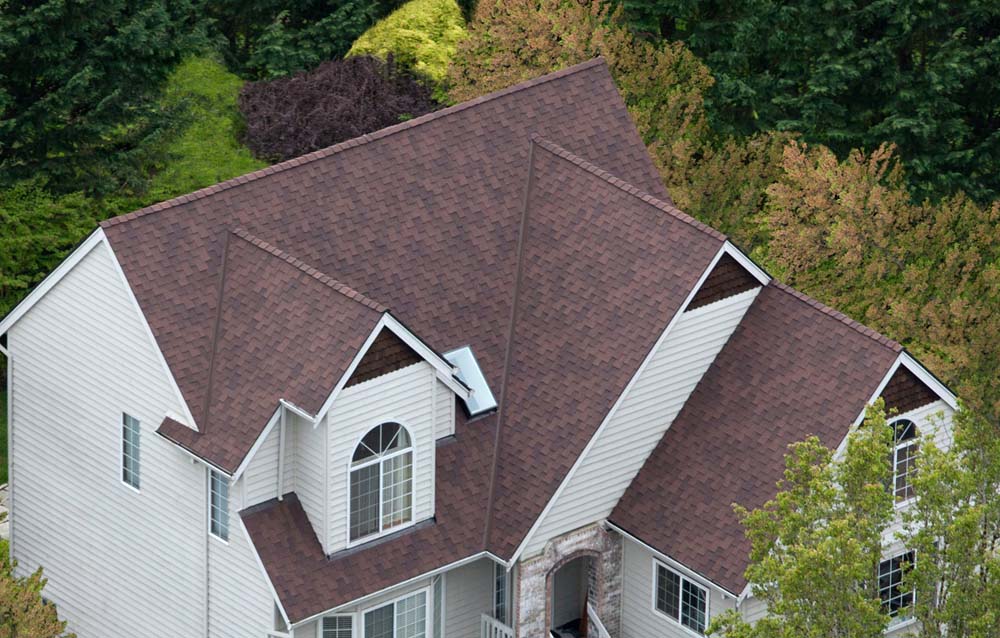 Vista, Highlander & Legacy Laminated Architectural Shingles
Malarkey offers their architectural shingles in 4 styles:
Vista
Highlander
Legacy
Legacy XL
The Legacy lines are fortified with durable Flexor polymer, which increases flexibility and granule adhesion. With a class 4 impact resistance, you're guaranteed the highest protection from extreme weather available. This line comes with the option for Scotchgard Protector from 3M for better protection against black streaks caused by algae, keeping your roof looking its best for longer.
Malarkey's Vista line comes with 10 color choices and is fortified with Nexgen polymer to increase granule adhesion and protection from the weather. The Highlander line is traditional roofing asphalt with the option to add protection against algae growth. The granules on the shingles retain their color and stay adhered for longer, protecting your roof from damaging UV rays.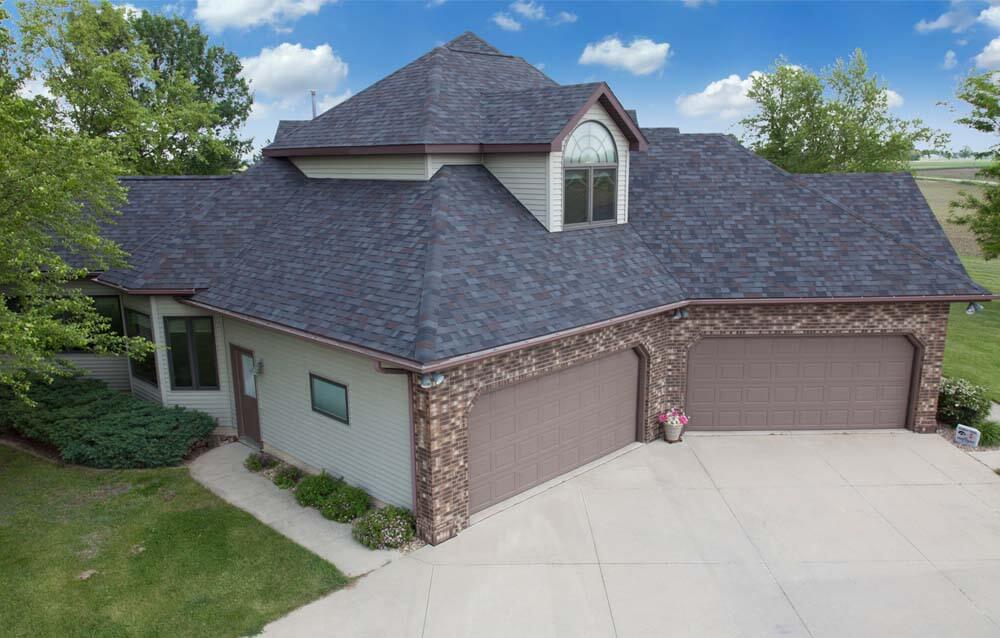 Dura-Seal 3-Tab Shingles Provide Economical Roofing Solutions
Dura-Seal 3-tab shingles are made with sustainable Nexgen asphalt and the option for added protection against algae staining. With a Class 4 impact resistance rating and Class A fire rating (highest possible), Malarkey's 3-Tab shingles offer the highest protection from the elements.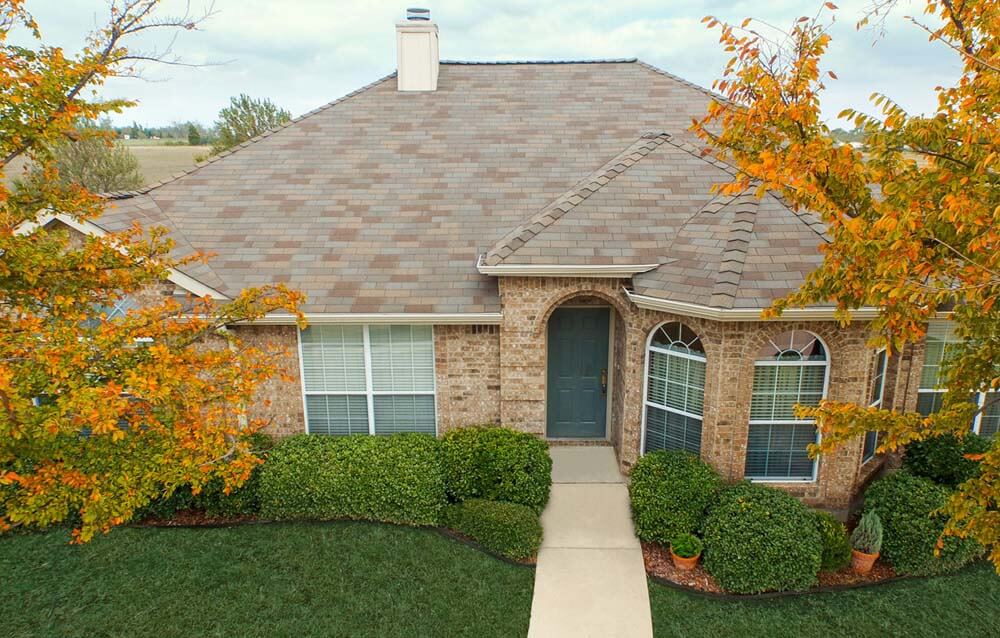 Designer, Architectural & 3-Tab Shingles for Malarkey Roofing Systems
Roofs are comprised of more than a top-level shingle layer. Install Secure Choice™ roofing accessories to further protect your home from moisture, wind, rain and ice. Malarkey's residential roofing components include:
Underlayments
Starter shingles
Field shingles
Hip & ridge shingles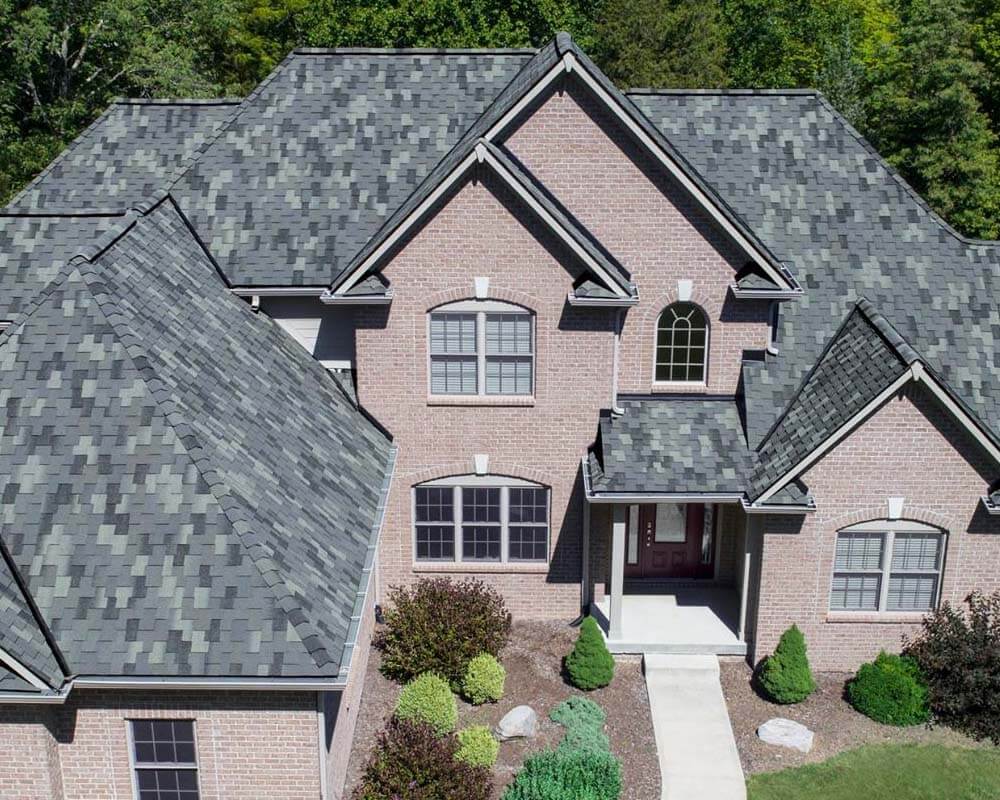 Warrantied Malarkey Roofing in Wisconsin by Overhead Solutions
The Green Bay roofing experts know a quality roof should last at least 50 years, even in Wisconsin's harsh weather. Find a roof style and material that fits the architecture and look of your home within your budget with the help of Overhead Solutions. Overhead will walk you through the pros and cons of each brand, style and material offered so you can make a decision you'll be happy looking at for the next 50 years. Financing for Malarky shingle installations is available to make sure you don't have to make compromises to get a solid roof over your head.
Improper shingle installation can make you ineligible for manufacturer warranties. Overhead Solutions licensed contractors know how to keep your roof under Windsor's limited lifetime material warranty.
Contact Overhead Solutions for a free quote on Malarkey shingle installation in Green Bay.