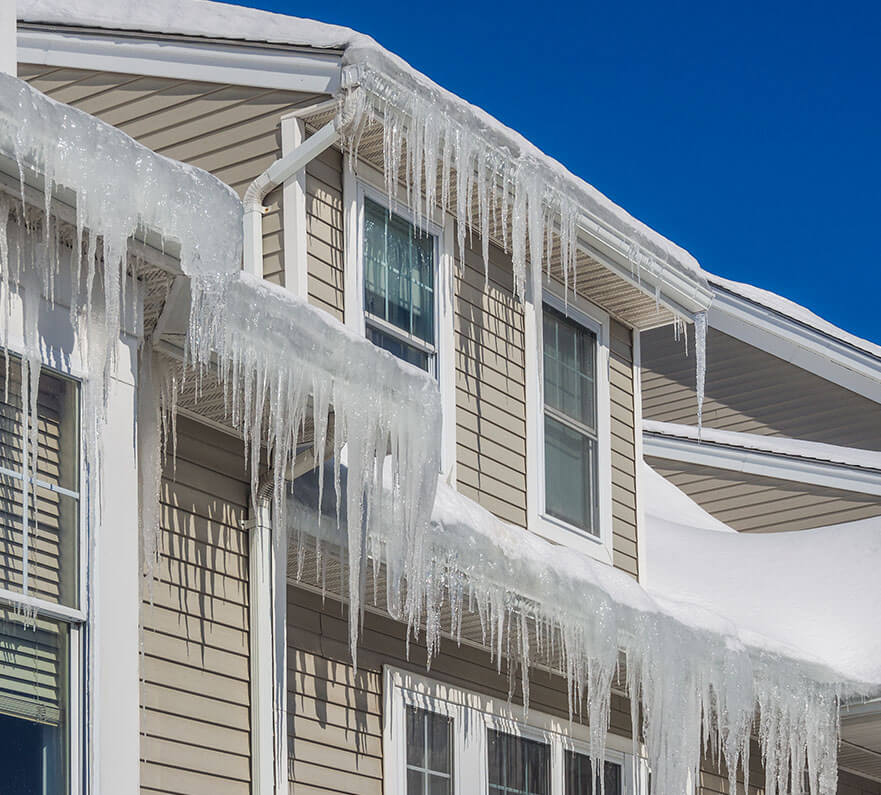 Winterize Your Wisconsin Roof
The Green Bay roofing professionals at Overhead Solutions protect your shingles from roof ice dams to prevent harmful indoor leaks and destruction to your walls and ceilings. Receive a detailed inspection of your roof and prevent future issues caused by winter storms, including:
Holes or tears in your roof surface
Damaged roof decks, beams and joists
Bent or blocked drains, pipes and downspouts
Loose or blocked gutters and snow guards
Slope to drains
Areas prone to snow or water accumulation
Snow removal
From Door County to Madison to Milwaukee, Wisconsin's favorite roofers will travel anywhere in Northern Wisconsin to meet your roofing needs. Don't wait for the first snowfall. Make sure your home is ready to withstand another Wisconsin winter.
Heating Wires Prevents Winter Damage
If your roof is prone to snow and water accumulation, avoid snow and ice buildup by applying heating wires to your roof. When professionally installed, heating wires melt ice dams and help water flow to gutters and drains rather than destructively pooling on your roof. Before winter arrives in Wisconsin, apply heating wires to your roof. Installation is quick, often taking less than one day to install.